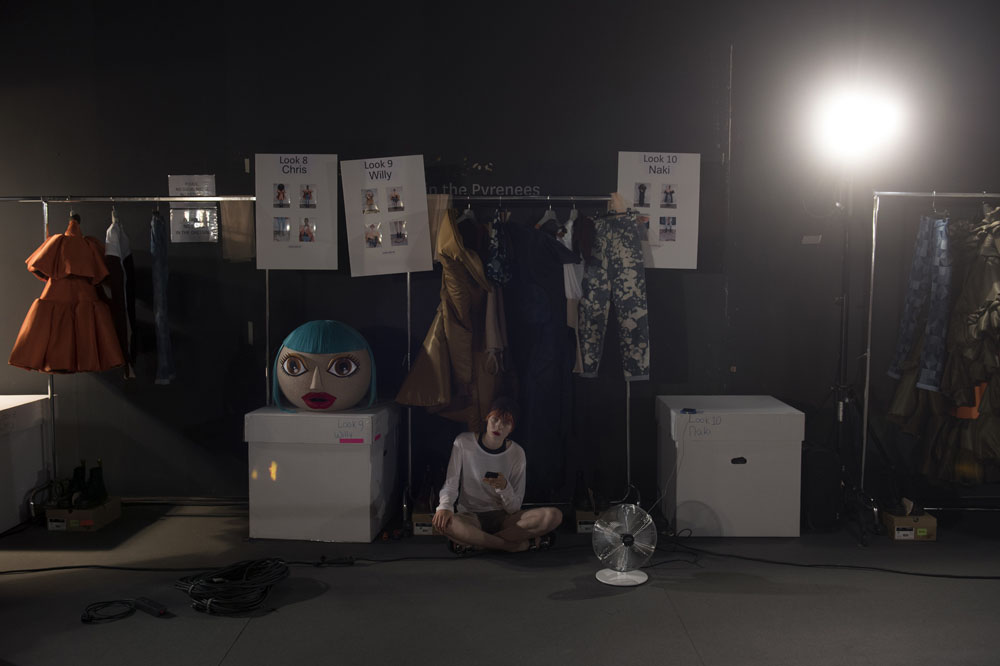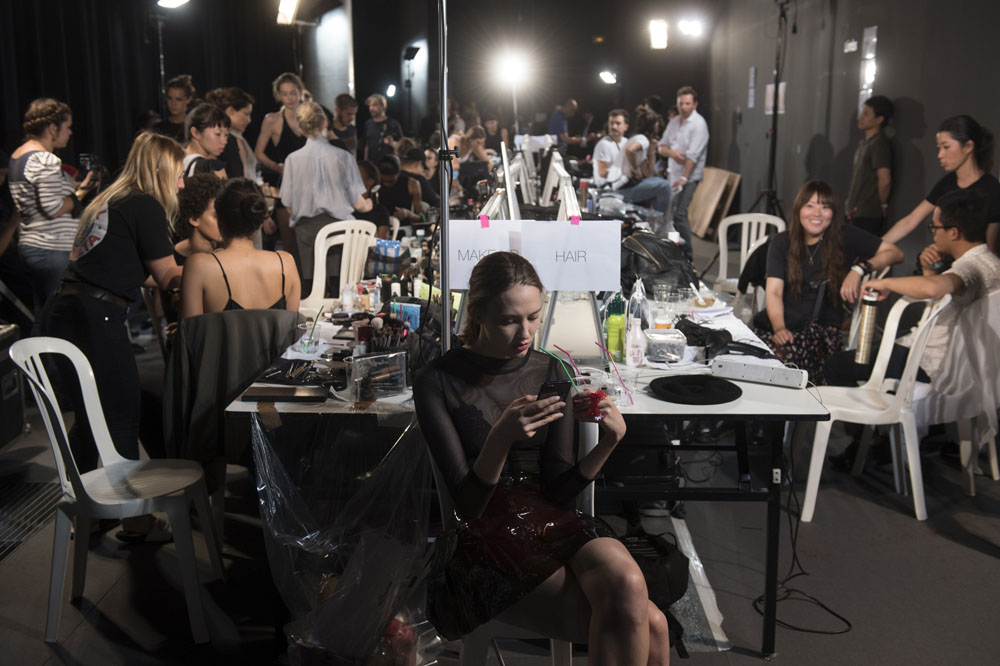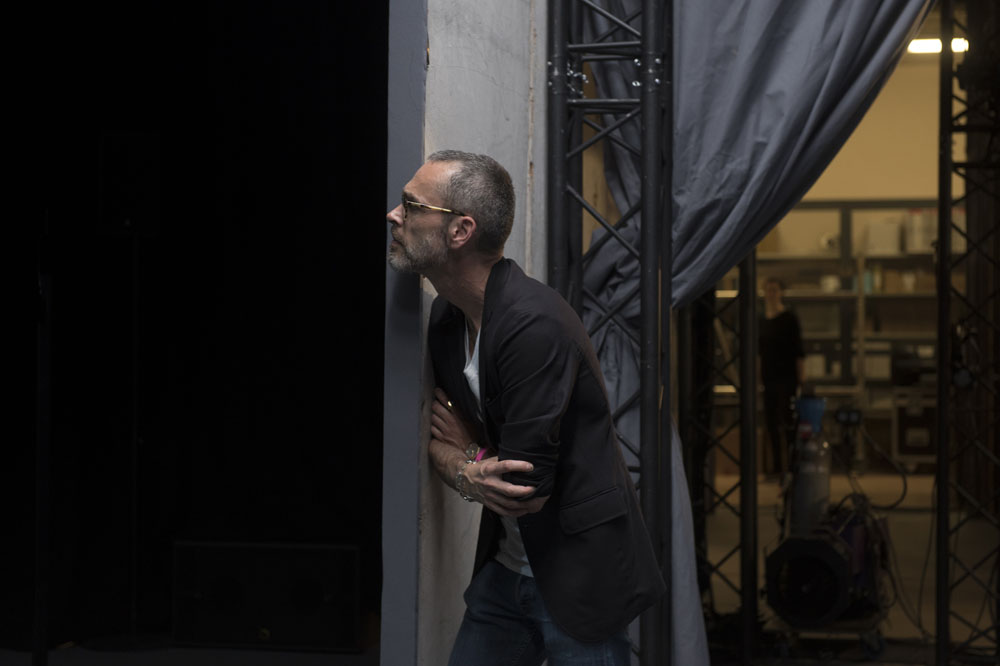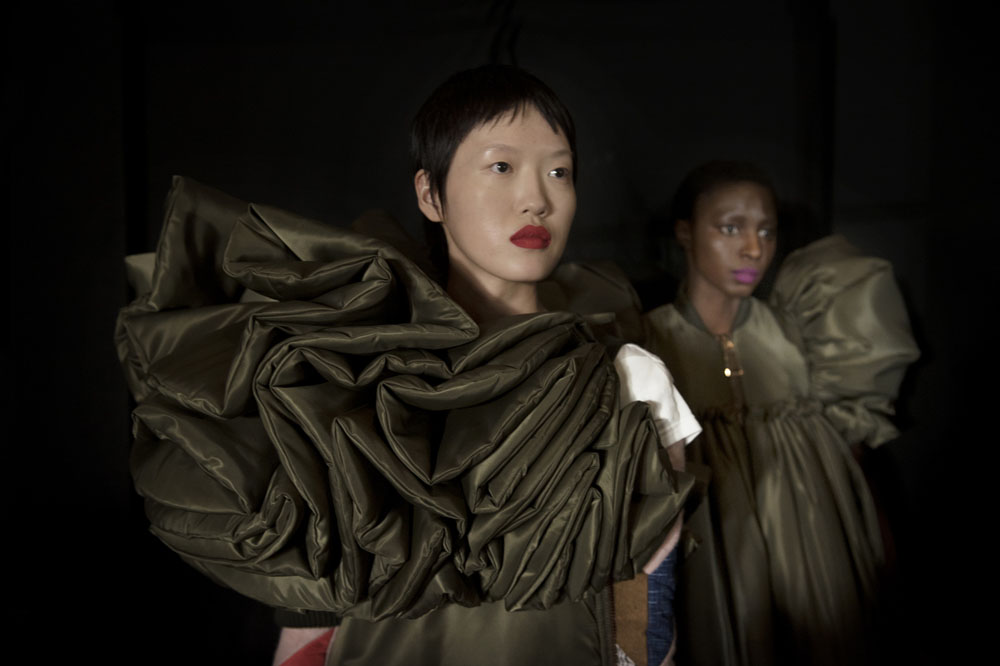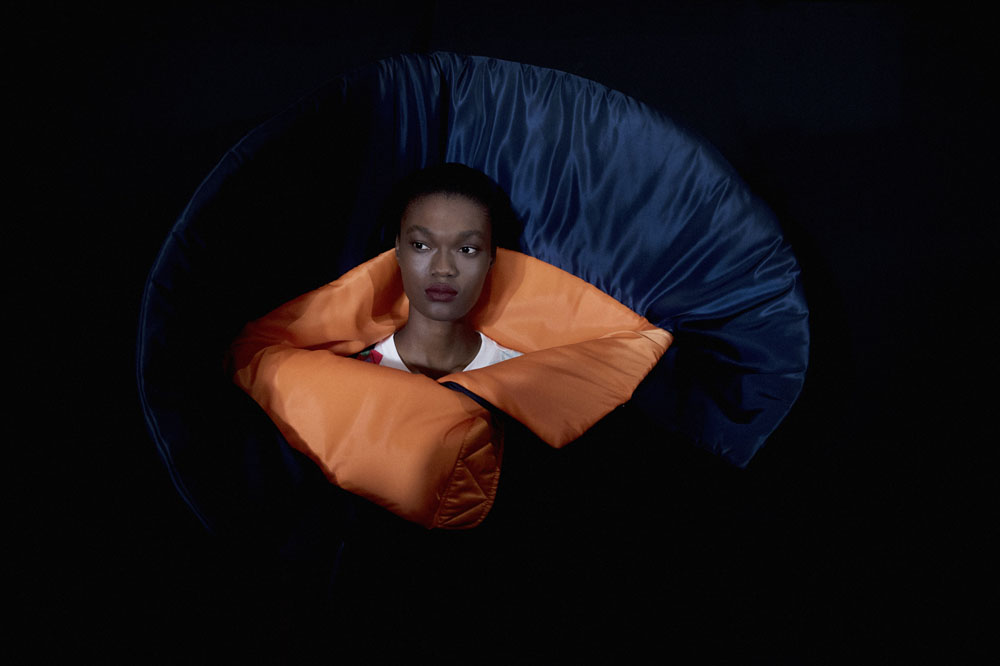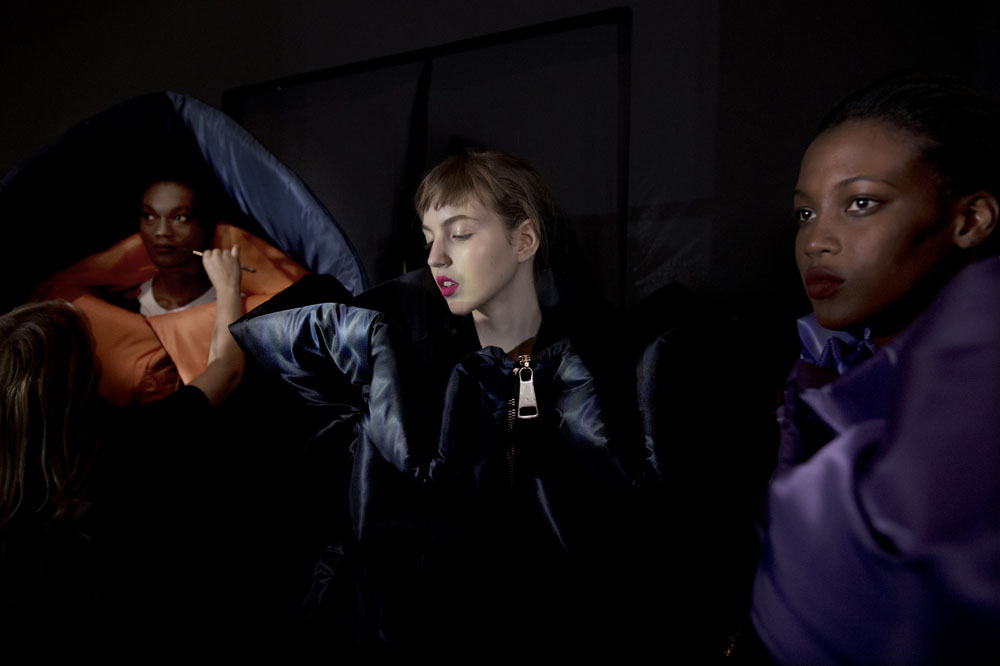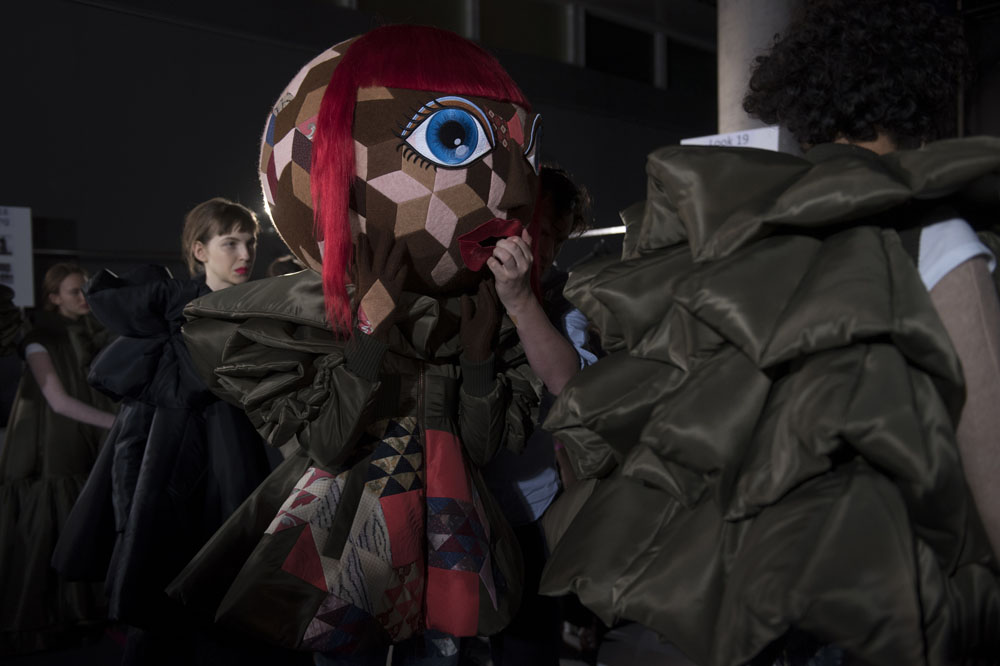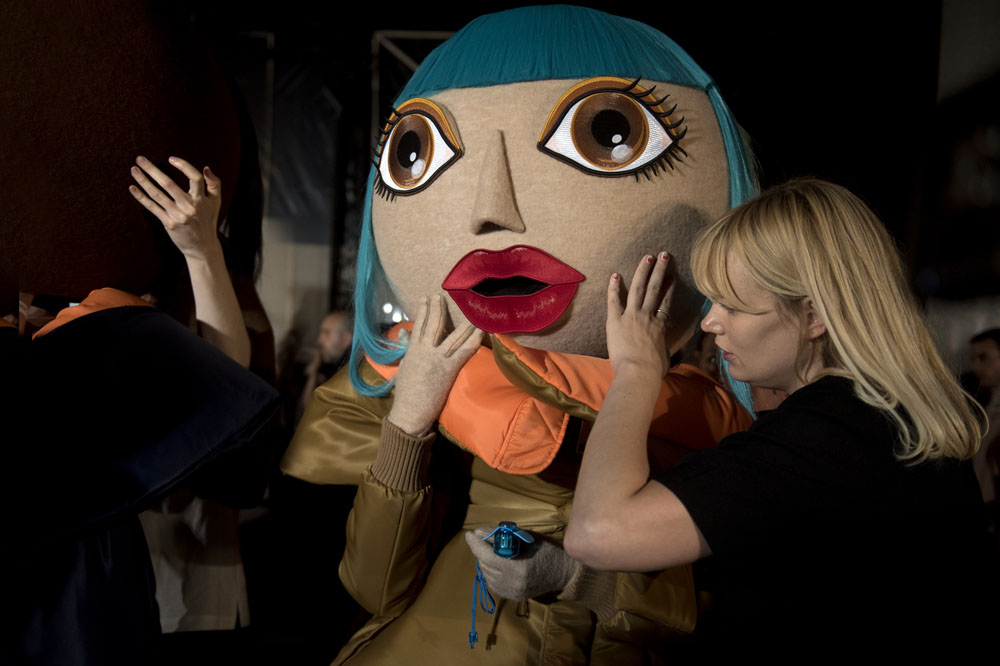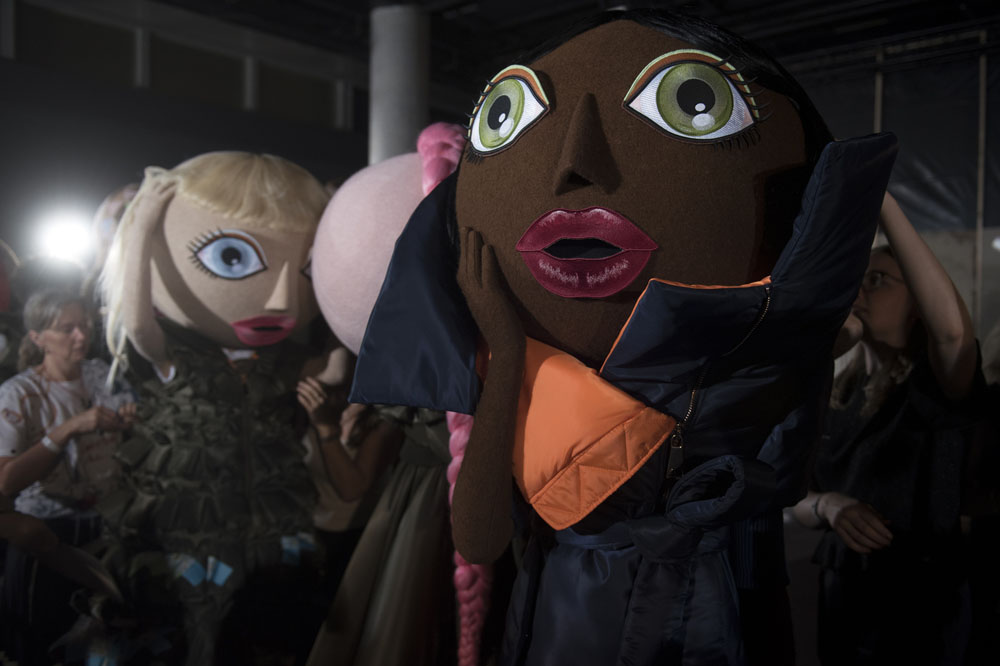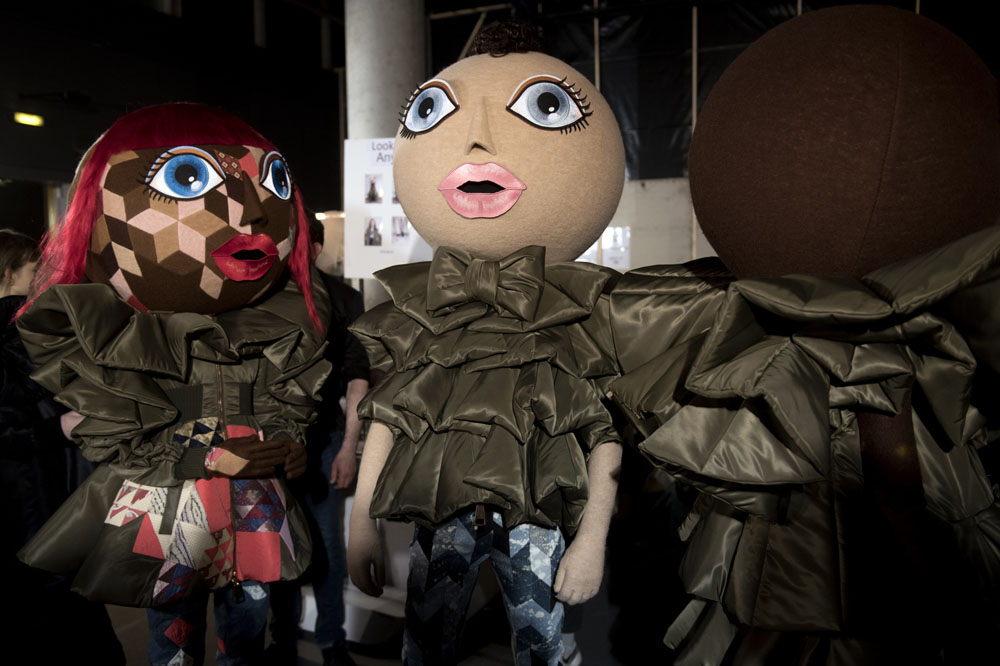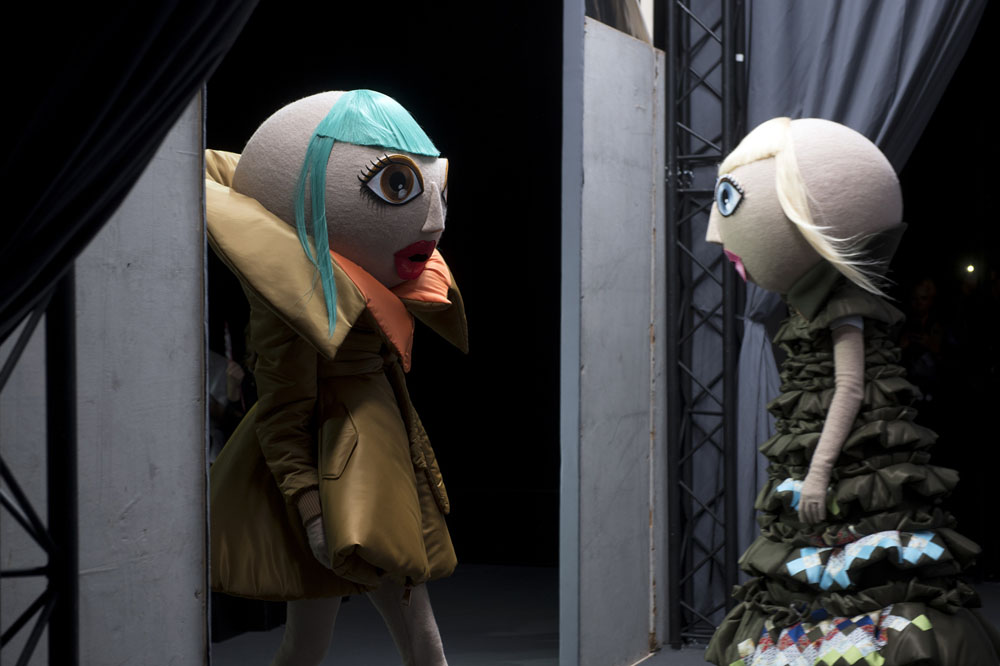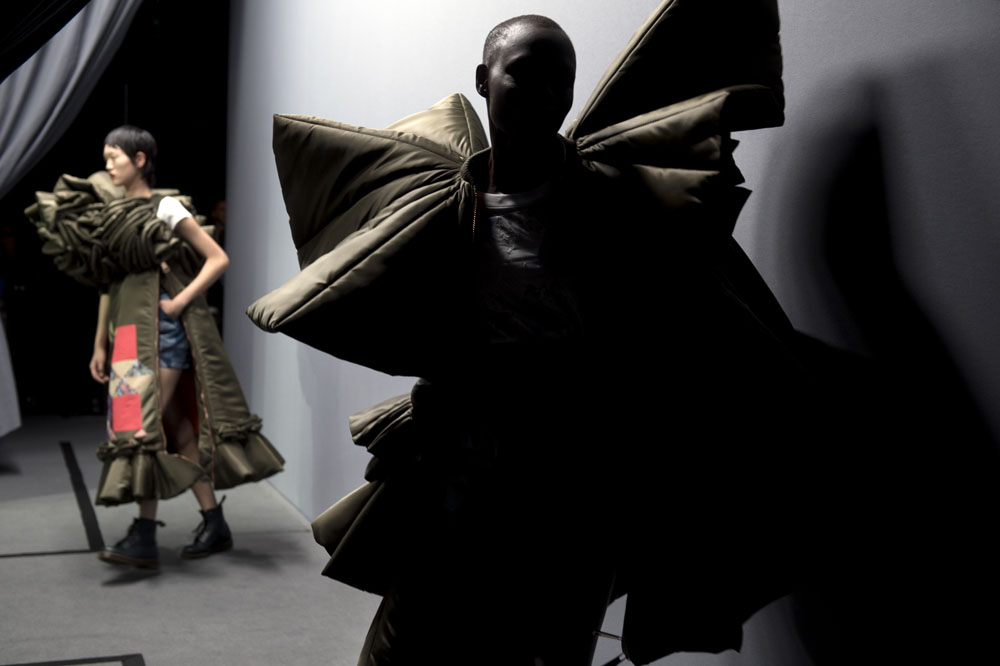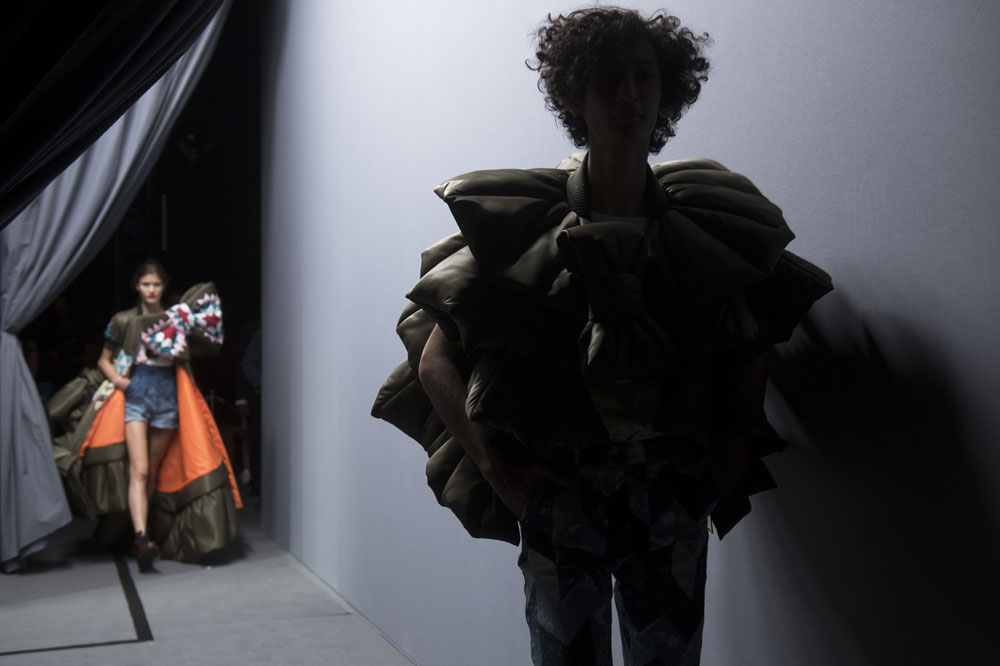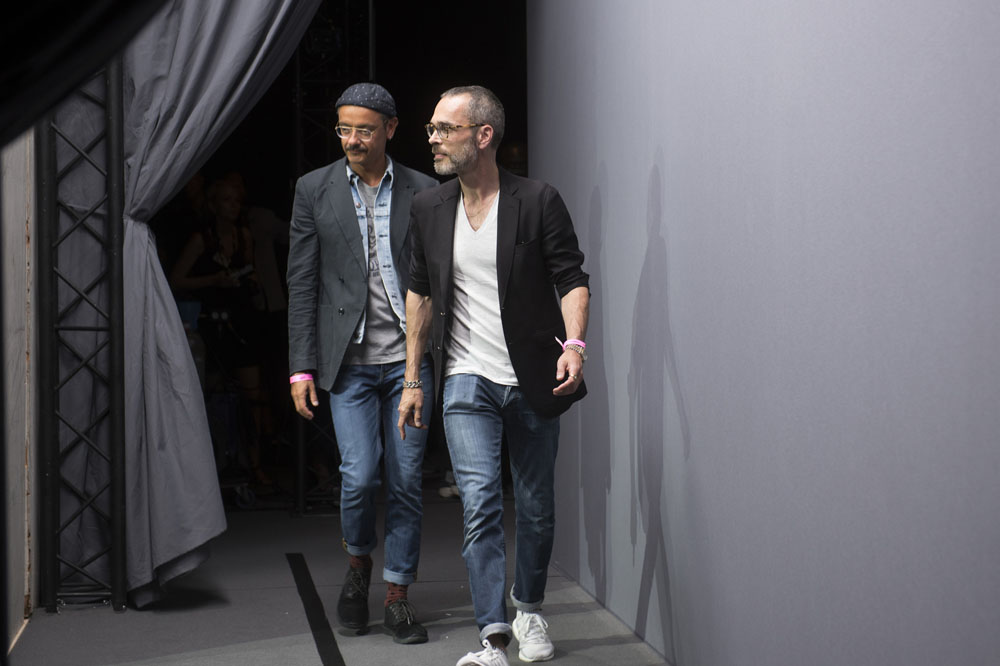 Dress in taffeta padded with wadding in the shape of a rose with a collar and boots, dress balloon sleeves big zip at the collar that widens by small pleats under the chest, Victor & Rolf's first passages are topped with doll's head.
Irresistible.
These princess dresses in fleecey taffeta, tightly knit at the waist or waistband empire nevertheless have another function.
The coat.
Down with the masks, the second part of the show will be done with an open face. No more dolls but women well into the trick that wears shorts, pants, hands in the pockets with incredible down jackets. Giant zips, cotton wool, as if the bulging had adapted to Haute Couture.
It's Victor & Rolf in Haute Couture and it's very beautiful.
Pictures Vincent Lappartient
Carla Otto Press